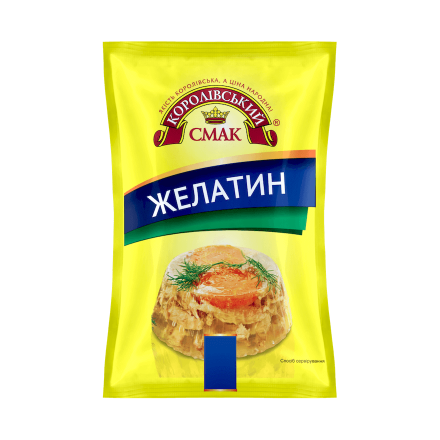 Gelatin
Gelatin today is a fairly popular ingredient, without which the preparation of many dishes becomes simply impossible.
King Smak instant gelatin is recommended for making jelly, fruit fillings for cakes and pies, for thickening sweet creams, syrups, wines and whipped cream, as well as for preparing jellied foods.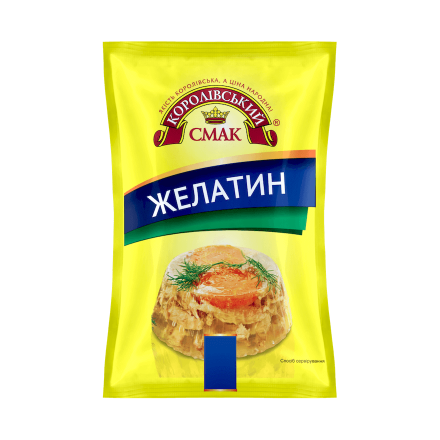 Gelatin
In order that gelatin does not lose its properties, it is recommended to store it in a tightly closed container after opening the package.
Size for every taste!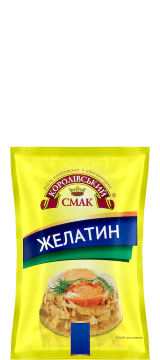 15 g
Тара

Package

Shelf life:

24 months

Store at temperature

from + 2 ° C to + 25 ° C

Manufactured according to

DSTU 11293-89