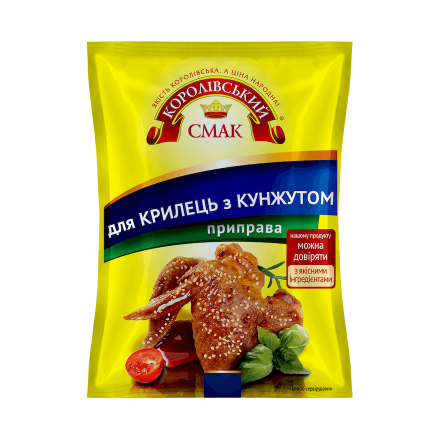 Seasoning with sesame wings
Great taste with a nutty flavor!
Thanks to seasoning with wings with sesame seeds King Smak, the wings acquire an amazing taste and aroma.
Dried garlic, sesame, which are part of the composition, give the dish a corresponding aroma, paprika and pepper make it piquant.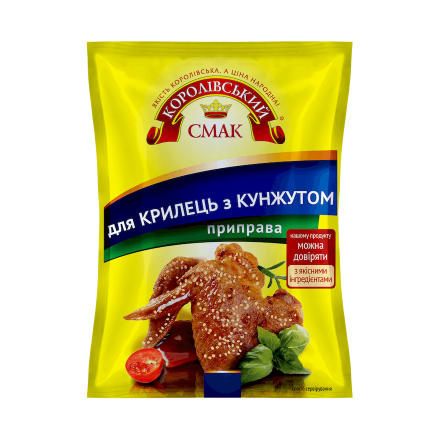 Seasoning with sesame wings
This is a great seasoning for second courses!
Sesame contains a large amount of protein and vitamins B and E. It also contains magnesium, iron, zinc, phosphorus, calcium and polyunsaturated acids. However, the largest mass fraction of sesame seeds is in fiber, which has a beneficial effect on the human digestive system. Fans of healthy eating all over the world consider sesame a superfood - an extremely useful and even medicinal product.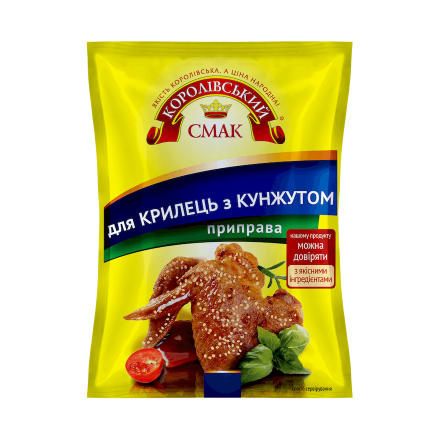 Seasoning with sesame wings
Size for every taste!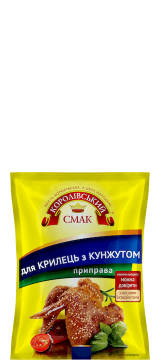 30 g
Тара

Package

Shelf life:

24 months

Store at temperature

from + 2 ° C to + 25 ° C

Manufactured according to

ТU U 15.8-32449070-001:2003