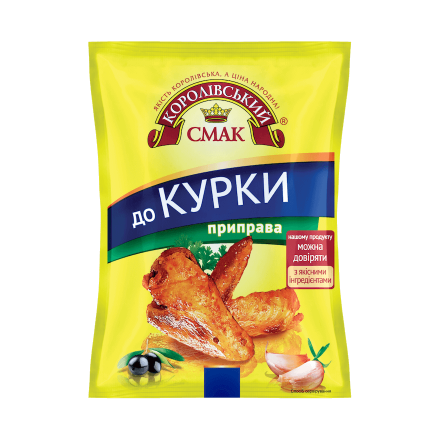 Seasoning for chicken
Thanks to the King Smak seasoning for chicken, chicken dishes acquire an amazing taste and aroma.
The sweet red pepper included in the composition gives the dish an appropriate color, paprika and pepper make it savory, and ginger brings a spicy aroma with a touch of sweetness.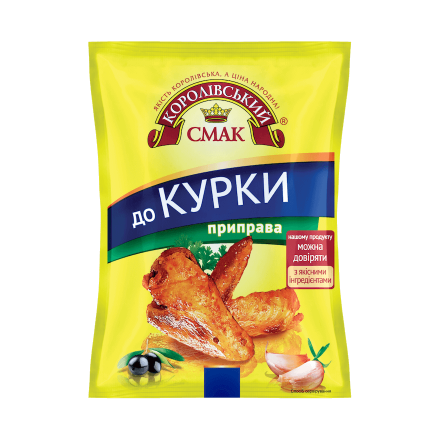 Seasoning for chicken
To prevent the spices in the seasoning from weathering and losing their properties, it is recommended to store it in a tightly closed container after opening the package.
Size for every taste!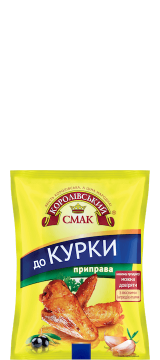 30 g
Тара

Package

Shelf life:

24 months

Store at temperature

from + 2 ° C to + 25 ° C

Manufactured according to

TU U 15.8-32449070-001:2003