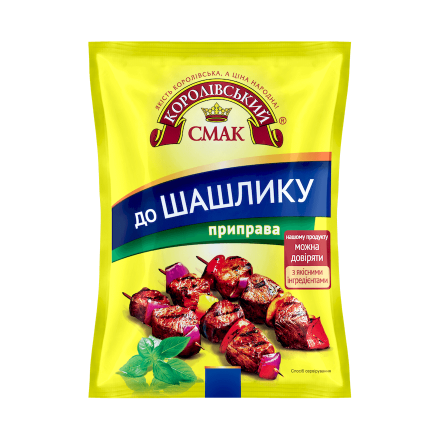 Seasoning for barbecue
The taste and aroma of barbecue depends not only on the meat, but also on the mixture of seasonings added during its preparation.
King Smak Shashlik seasoning is a specially developed mixture of traditional spices, which will give the barbecue a special spicy flavor and give an amazing taste!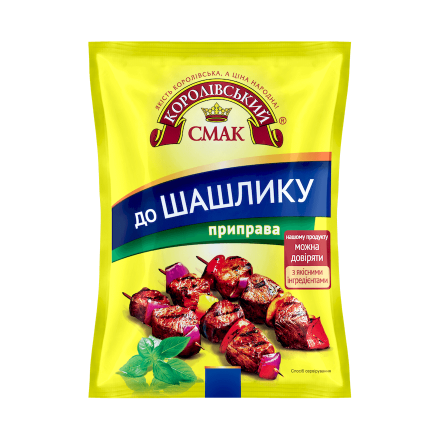 Seasoning for barbecue
To prevent the spices in the seasoning from weathering, it is recommended to store the seasoning in a tightly closed container after opening the package.
Size for every taste!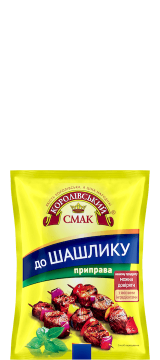 30 g
Тара

Package

Shelf life:

24 months

Store at temperature

from + 2 ° C to + 25 ° C

Manufactured according to

ТU U ТУ У 15.8-32449070-001:2003