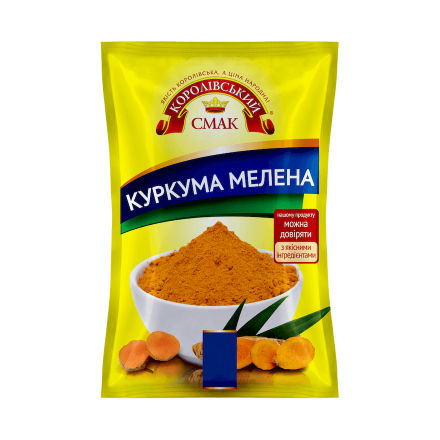 Turmeric seasoning
Universal spic
Currently, seasoning comes from India - turmeric is most widely used in Ukraine.
Turmeric seasoning of the King Smak brand is a universal spice, combined with many ingredients, and used in many seasoning mixtures.
Eastern countries cannot imagine their cuisine without it.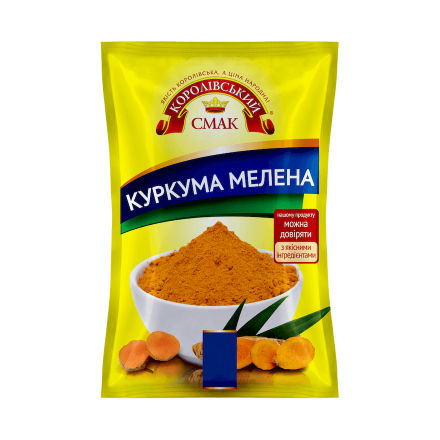 Turmeric seasoning
Seasoning is indispensable in the preparation of various types of pilaf, gravy.
Spice is also used in desserts.
To prevent spices and herbs in the composition of the seasoning from weathering, it is recommended to store the seasoning in a tightly closed container after opening the package.
Size for every taste!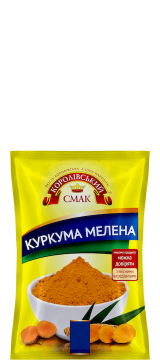 20 g
Тара

Package

Shelf life:

24 months

Store at temperature

from 0 ° C to + 20 ° C

Manufactured according to

ТU U 10.8 - 32221842-004:2017