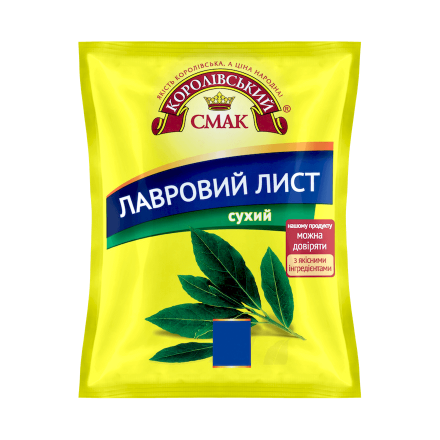 Dry bay
Since ancient times, in cooking, bay leaf has been widely used as a fragrant seasoning, which is also useful for the human body.
Dry bay leaves King Smak has a spicy smell and a bitter taste, these qualities are indispensable for preserving vegetables, especially tomatoes and cucumbers.
This spice is added to soups, sauces, meat and fish dishes, marinades.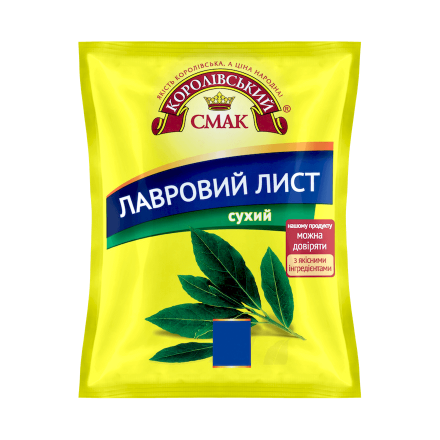 Dry bay
In order that the bay leaf does not lose its properties, after opening the packaging it is recommended to store it in a tightly closed container.
Size for every taste!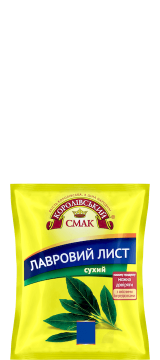 10 g
Тара

Package

Shelf life:

24 months

Store at temperature

from + 2 ° C to + 25 ° C

Manufactured according to

DSTU 17594-81