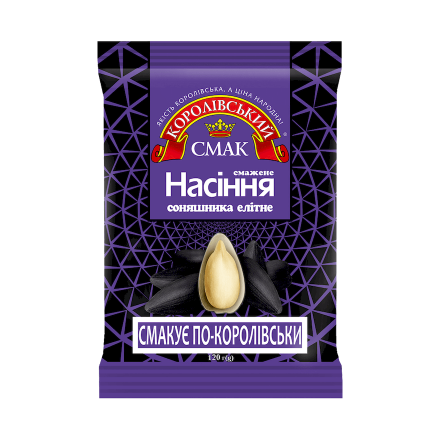 Roasted sunflower seeds, Elite grade
Roasted Sunflower Delicious sunflower seeds: XL size
Large and classically black, our King Smak elite-grade roasted sunflower seeds are made by careful, medium roasting of specially selected and size-sorted Ukrainian baker's grade sunflower seed stock.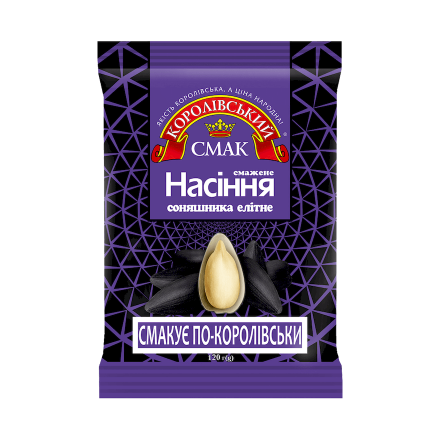 Roasted sunflower seeds, Elite grade
Our elite-grade seeds come loaded with a full, rich taste and, of course, are of best quality!
Proper storage and uniform gentle roasting make sure most valuable natural substances are retained in this green and healthy product.
Baker's grade sunflower varieties are distinguished by their larger seed size, a lower content of saturated fatty acids (helps reduce cholesterol level), and a higher concentration of vitamin E, potassium, and iron.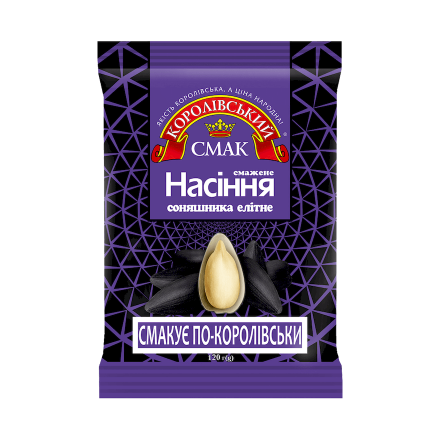 Roasted sunflower seeds, Elite grade
Mass fraction of moisture,%, not more

5,0

Mass fraction of whole grains,%, not less

60,0

Mass fraction of salt,%, not more

none

Impurities of plant origin,%, not more

2,0
none

Infection with pests of grain stocks

none
Size for every taste!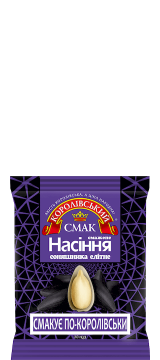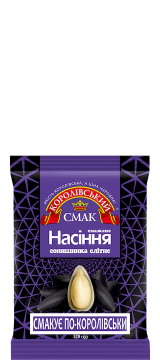 80 g
Тара

Foil pack

Shelf life:

4 months

Store at temperature

from 0 ° C to + 18 ° C

Manufactured according to

Ref.Spec. (Ukraine) 15.3-2677011639-001:2008
120 g
Тара

Foil pack

Shelf life:

4 months

Store at temperature

from 0 ° C to + 18 ° C

Manufactured according to

Ref.Spec. (Ukraine) 15.3-2677011639-001:2008