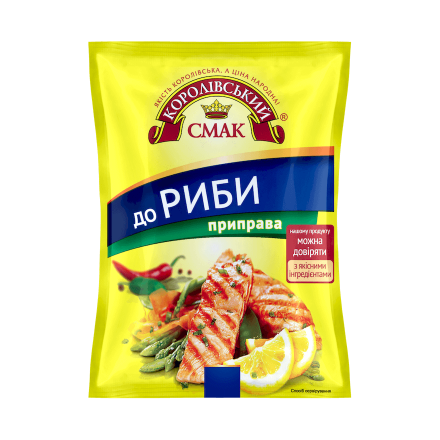 Seasoning for fish
Seasoning for fish King Smak is a mixture of ground vegetable spices and spices, which has a pleasant aroma and a greenish-orange color.
It is a universal seasoning for fish and is perfect for preparing any fish dishes: fried, boiled, baked fish, fish cakes, soups and sauces.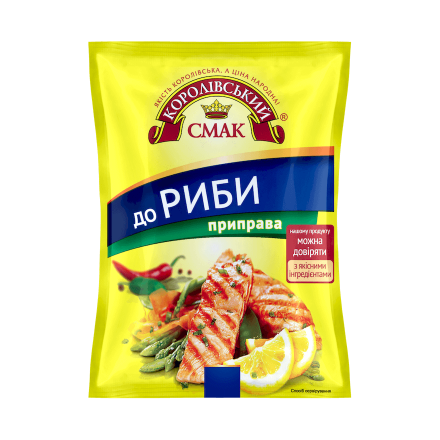 Seasoning for fish
In order for the seasoning not to lose its properties, it is recommended to store it in a tightly closed container after opening the package.
Size for every taste!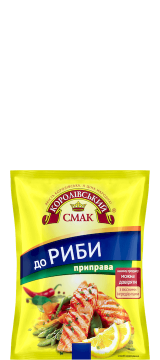 30 g
Тара

Package

Shelf life:

24 months

Store at temperature

from + 2 ° C to + 25 ° C

Manufactured according to

ТU U 15.8-32449070-001:2003